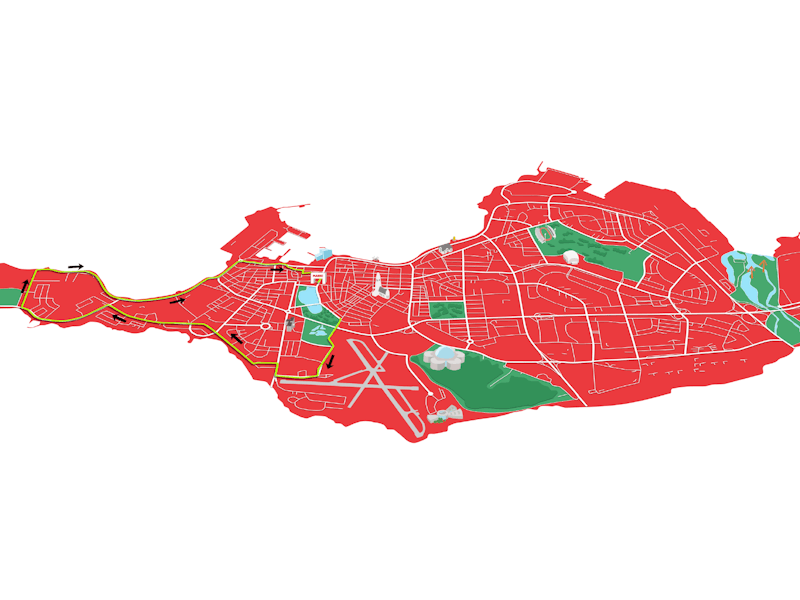 Even though the Islandsbanki Reykjavik Marathon cannot take place this year you can still collect donations for a charity of your choice. We want to do everything we can to assist the charities that count on this race, the runners, their friends and families for support every year.
The 10 km race has been the most popular distance in the Reykjavik Marathon since 2005. The first time a 10 km race was a part of the Reykjavik Marathon in 1993, 1,131 runners took part. In the past few years around 7,000 runners have registered for the 10 km. 
Course 1 - The City Centre
The 10 k race starts and finishes like other competitive distances in the Reykjavik Marathon downtown within sight of the pond and the city hall. The location is unbeatable, considering that a large number of hotels are within 5 to 10 minutes walking distance from the start of the race.
The first part of the course runs through a residential area where many of the inhabitants come out of their houses to cheer the runners on. This is followed by a section where the runners pass along the seaside and have excellent views of the ocean, but also of the mountains surrounding Reykjavik, including Esjan and the Snæfellsjökull glacier. 
These are the streets runners run through: 
Sóleyjargata, Njarðargata, Þorragata, Suðurgata, Lynghagi, Ægisíða, Nesvegur, Suðurströnd, Lindarbraut, Norðurströnd, Eiðsgrandi, Ánanaust, Mýrargata, Tryggvagata, Pósthússtræti, Austurstræti and Lækjargata.
Course 2 - The Árbæjarlaug Geothermal pool course
Course 3 - Laugardalur valley and Elliðaárdalur valley