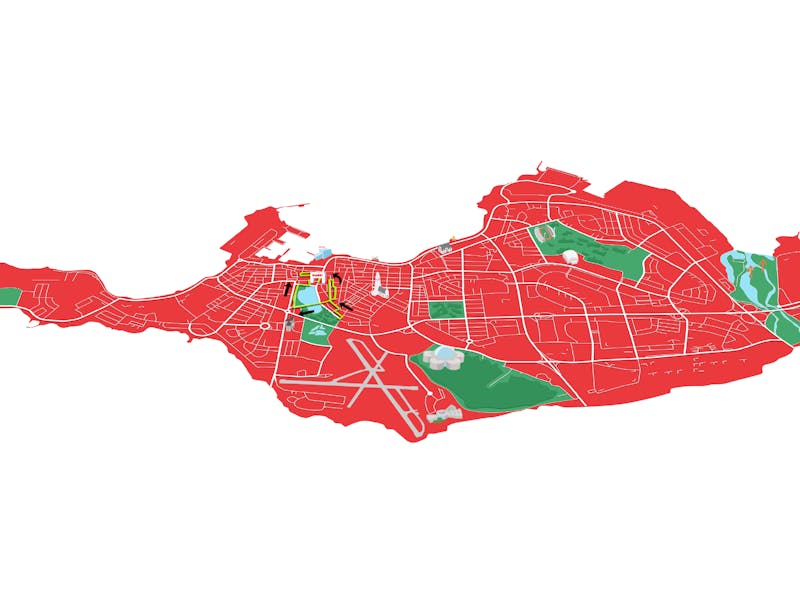 Even though the 2020 Islandsbanki Reykjavik Marathon cannot take place this year you can still collect donations for a charity of your choice. We want to do everything we can to assist the charities that count on this race, the runners, their friends and families for support every year. Support your charity, for free!
Since 1993 the fun run has been part of the Reykjavik Marathon. The event has been popular right from the start. Yearly 2.000-2.500 people take part in the Reykjavik Marathon fun run. 
Here below you can find different courses that you might like to try when collecting donations for your charity.
Course 1 - The Small City Centre Lap
These are the streets runners run through: 
Sóleyjargata, Njarðargata, Fjólugata, Bragagata, Laufásvegur, Hellusund, Grundarstígur, Spítalastígur, Ingólfsstræti, Amtmannsstígur, Þingholtsstræti, Hellusund, Skothúsvegur, Tjarnargata, Vonarstræti, Templarasund, Kirkjustræti, Pósthússtræti, Hafnarstræti, Veltusund, Austurstræti and Lækjargata.