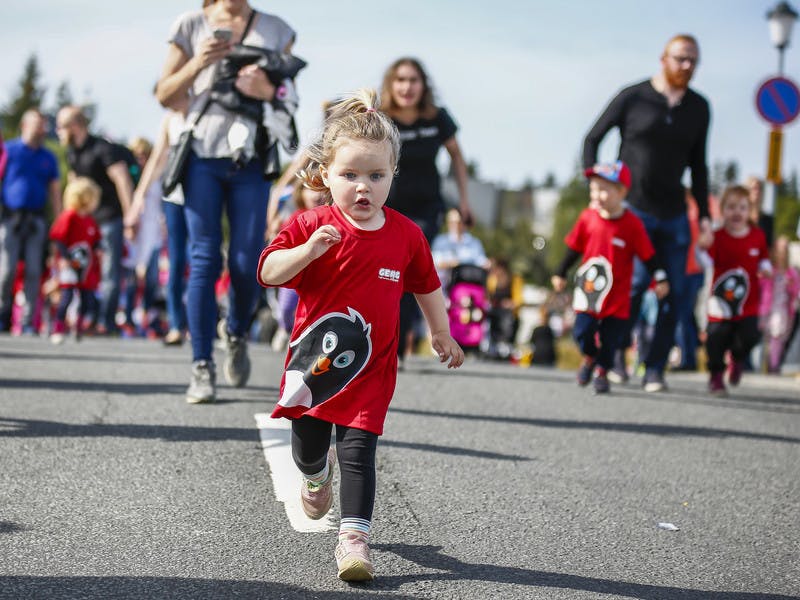 This year participants can choose to run the 600 m fun run. This distance is open for all age groups but probably suites best for children under 7 years old. We encourage 7 years old or older to take part in the 3 km fun fun.  
Click here to register a participant for the 600 m fun run. 
Program
Participants can choose between two starting times:
Participants have to choose one of the starting times when they register for the race. It is possible to change starting times at "your page" if the other starting time is not fully booked.
We recommend that participants come to Lækjargata start area 15-30 minutes before the start.

Registration fee
The entry fee for the 600 m fun run is 1.400 ISK for children and 2.400 ISK for adults if registered online but 1.680 for children and 2.880 for adults if registered at the race EXPO. Those who register before June 7th get a 20% early bird discount.  Information about entry fee can be found here.
Children can be accompanied by one adult without any extra charge. It is recommended that children 6 years and younger are accompanied by an adult in the race.
Included in the registration fee is a t-shirt that will be handed out along with the registration package at the EXPO in Laugardalshöll sports hall and a medal and drink handed out at the finish line.

The EXPO
Before the race an EXPO will be held in Laugardalshöll Sports Hall. At the EXPO pre-registered participants can pick up their registration packages and those who have not signed up can do so. Click here for further information.

Map
The race starts in Lækjargata and ends on Skothúsvegur.