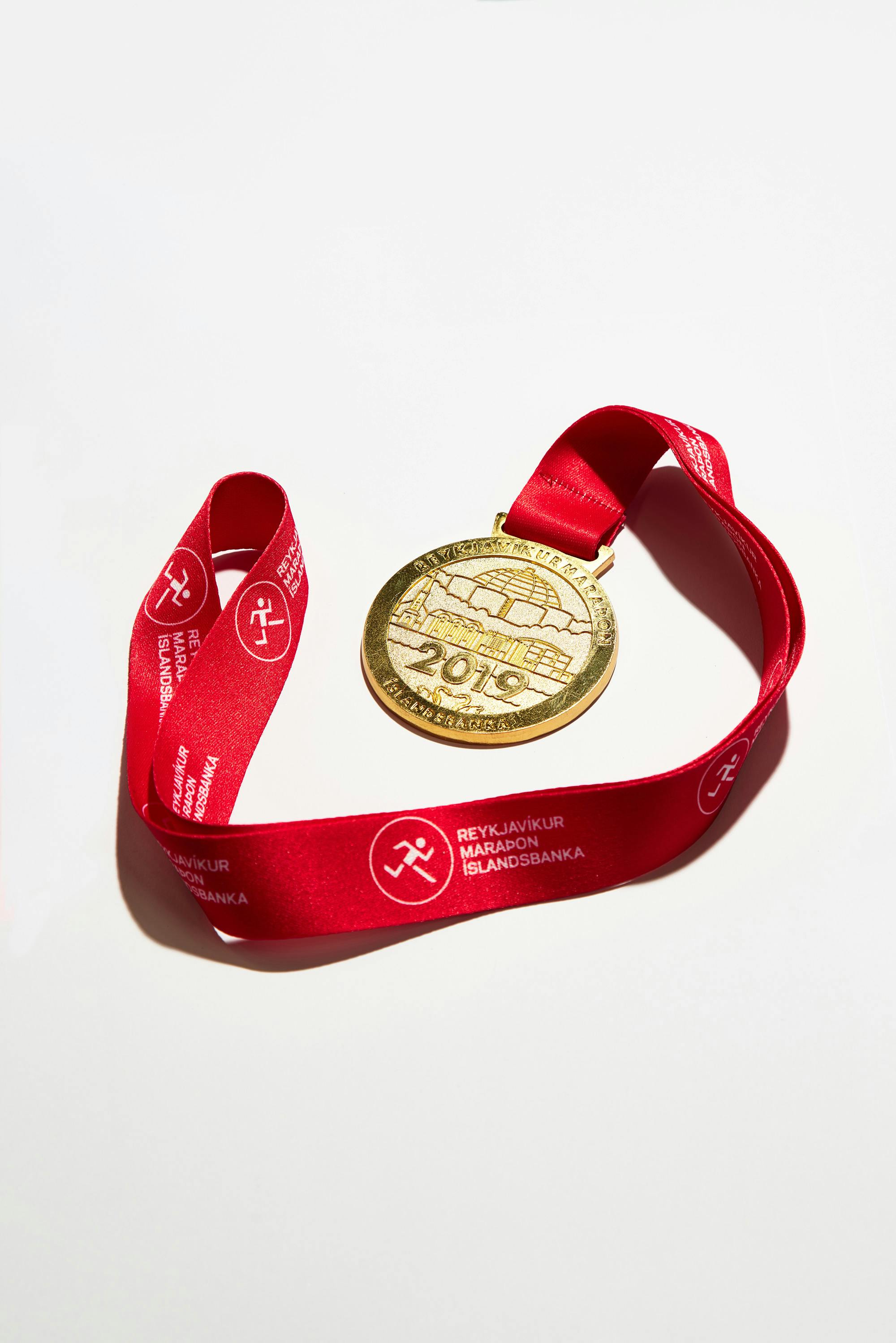 The 2019 Íslandsbanki Reykjavik Marathon takes place on August 24th. More than 7000 participants have already registered for the race. The race charity collection at hlaupastyrkur.is is also in full swing. 17 millions Icelandic krona have been collected for several different charity organizations.
This years finishers medal was published today. The new medal has Perlan (the Pearl) in its foreground. Perlan is a known landmark in Reykjavik that the marathon runners can see when running the race. The building is composed of an immense glass dome that sits on six hot-water tanks, each carrying 4 million liters of geothermal hot water. Click here for further information about Perlan.
The medal was designed by a runner that has taken part in the Íslandsbanki Reykjavik Marathon many times.
Last year´s medal had church Hallgrímskirkja in its foreground and it is the plan to have a new landmark every year until 2024 when the 40th Reykjavik Marathon takes place.
The 2019 Íslandsbanki Reykjavik Marathon finisher medal