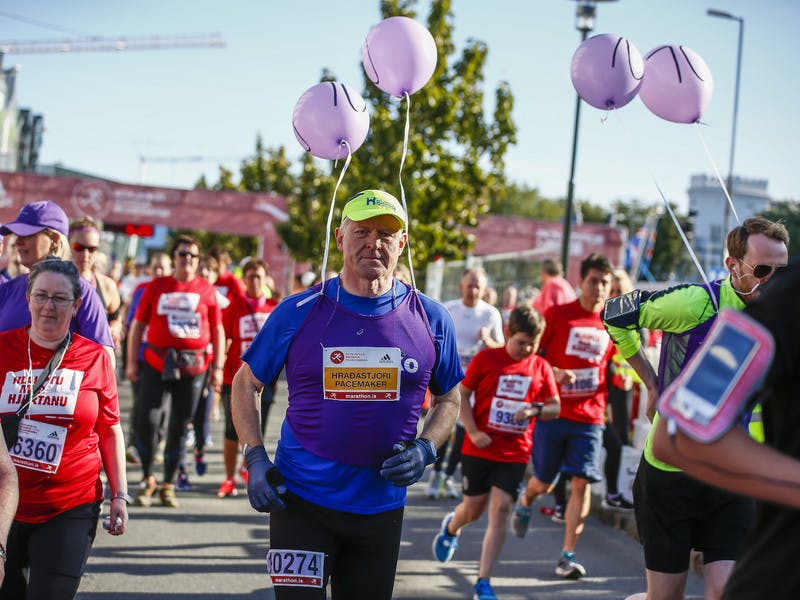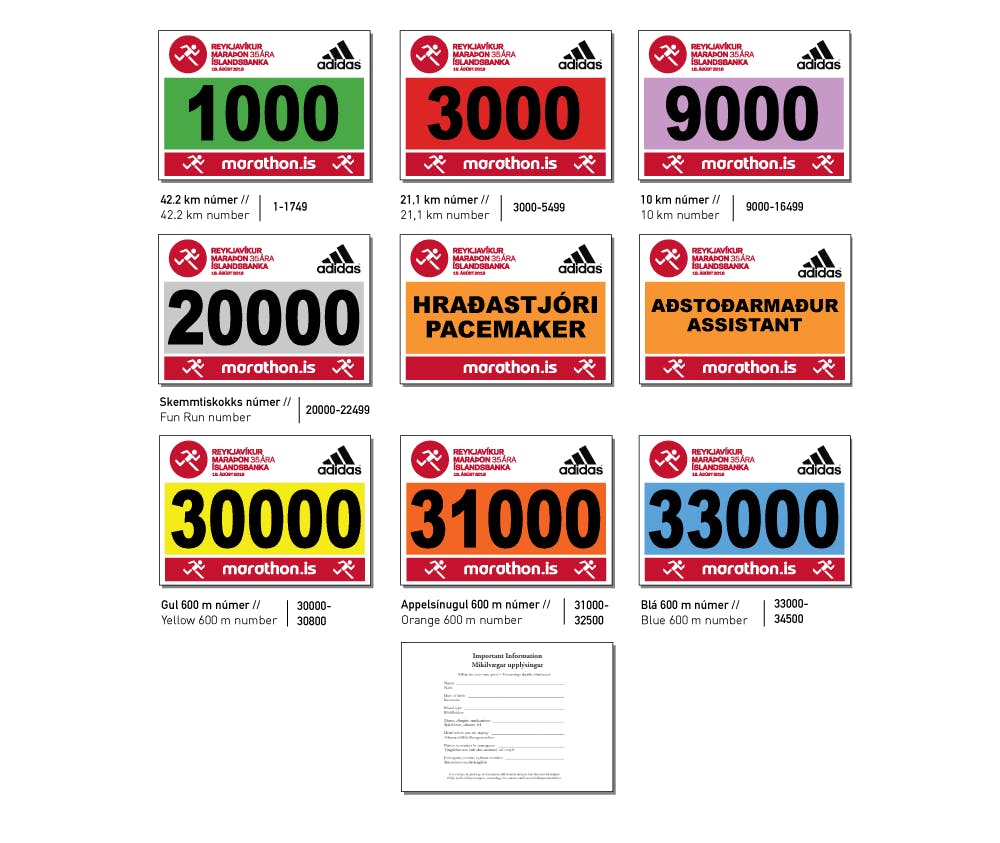 All participants in the Islandsbanki Reykjavik Marathon need to fasten their race number to the front of their body. This is crucial so that our staff knows if you are part of the race and, should be getting service at our drinking stations and to be guided the right way when needed. It is also very important for timing reasons and photography during the race.
Every distance has its own colour and numbers.
We kindly ask all participants to list their emergency information on the back of their race number in case of an accident.
Disabled participants that need an assistant with them are allowed one without any additional cost. The race does not provide assistants. The assistants will be given a special tag at the EXPO to wear during the race, they will how ever not get a finishing time, t-shirt or any of the other material that comes with the race package.
In the 10 km race, half marathon and marathon there will be pace makers to help participants reach their speed goals. The pacemakers will be running at an even speed though the whole course wearing coloured wests with their estimated finish time printed on them and they will also have balloons attached to them so that you can see them through the crowd. Press here for further information about the Pace Areas.