The Íslandsbanki Reykjavik Marathon is organized by the Reykjavik Sport Union. 
Reykjavik Sport Union / Reykjavik Sport Events
ID number: 590493-2369
Engjavegi 6
104 Reykjavik
Iceland
tel. +354 535 3700
The race information emails are the following:
General information: [email protected]
Registration: [email protected]
Charity: [email protected]
Reykjavik Marathon is a nonprofit organisation that was established in 1984. From the year 2003, the Reykjavik Marathon has been under the guardian of Reykjavik Sports Union, the association of sports clubs in Reykjavik. The Reykjavik Sports Union organises five events every year: Reykjavik International Games in January, The Northern Lights Run, powered by Orkusalan, in February, Islandsbanki Reykjavik Marathon in August, Laugavegur Ultra Marathon in July and Suzuki Midnight Sun Run in June, About 500 volunteers take part in the execution of the Reykjavik Marathon every year, most of them are members of the sport clubs in Reykjavik.
Below you can find the brief history of the Reykjavik Marathon and the dates of upcoming races.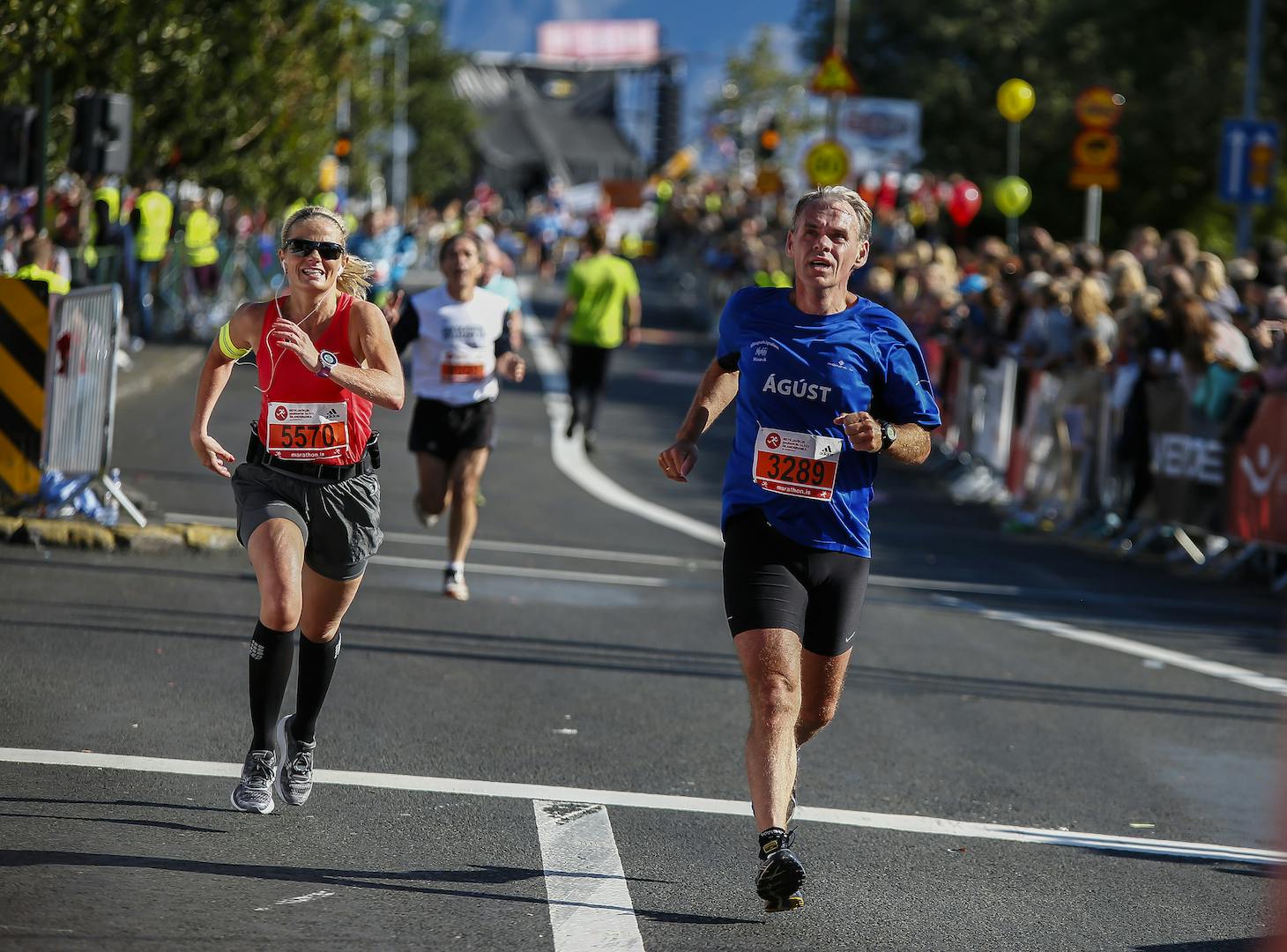 The Reykjavik Marathon has taken place every year since 1984. 
Upcoming races are:
21. August 2021
20. August 2022
19. August 2023
24. August 2024
Reykjavik Marathon takes place in the centre of Reykjavik every year on Saturday, August 18th or the Saturday following the 18th, as the case may be. That date is the anniversary of Reykjavik City. Reykjavik Culture Night (Menningarnótt) takes place in Reykjavik on the same day. Reykjavik Culture Night is one of the most popular events in Iceland and is the city's greatest celebration. People from all around the country and from abroad travel to the capital to enjoy various cultural events. This is truly an art festival with all kinds of happenings all over town, be it theatre, music, fine arts, food or just fun. Further information on the web culturenight.is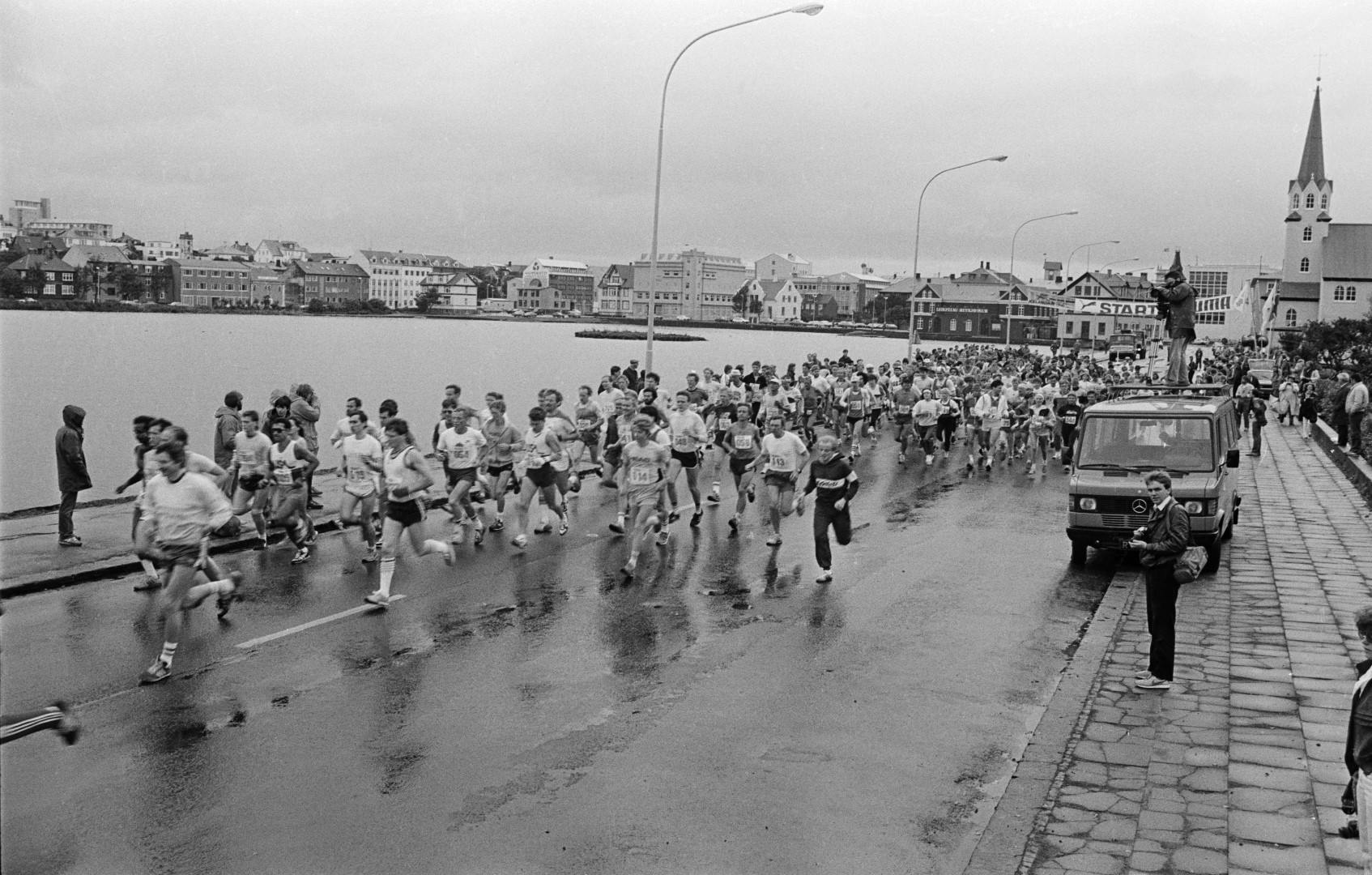 In 1983 two young entrepreneurs working at a travel agency were looking for an opportunity to interest more tourists in visiting Iceland when they came up with the idea of starting an international road race in Reykjavik. A year later the first run was held with 214 participants. These were natives and runners from seven other nations.
Since then the Reykjavik Marathon has been held every year and now attracts around 15.000 participants with more than 3000 foreign runners taking part mainly in the marathon and the half marathon. See more about registration statistics here.
Reykjavik Marathon became a member of AIMS in 1984. AIMS is a member based organization of more than 300 of the world's leading distance races from over 85 countries.
World famous runners have participated in our marathon, among those are Stefano Baldini, Frank Shorter, Hugh Jones, Grete Waitz, Waldemar Cierpinski and Fred Lebow.
Every year the Reykjavik Marathon issues a magazine. Click here to view all race magazines that have been published since 1984.