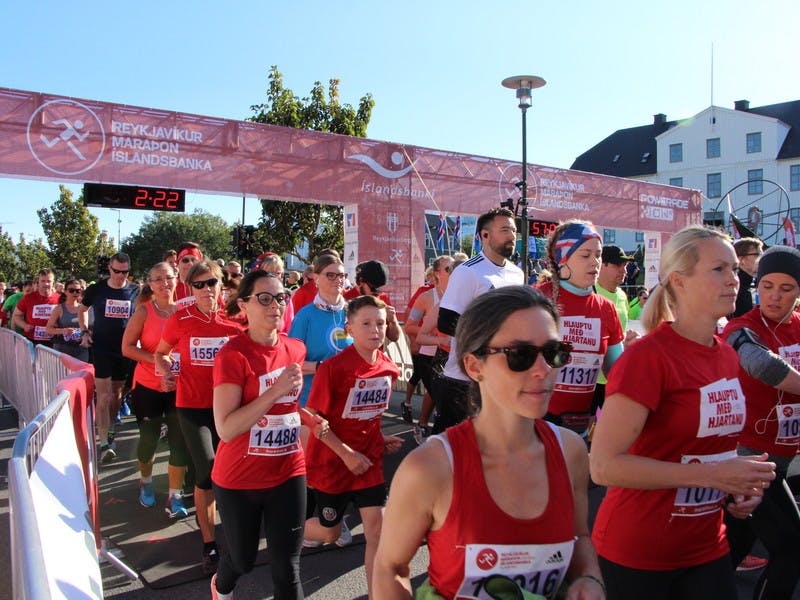 It is very important that runners study the setup at the finishing area. You can also browse the street Lækjargata on Google maps.Press here to try it.
Runners in the 10 km, 21 km and 42 km distances as well as the relay teams start on both sides of Lækjargata street. Participants in the 10 km race finish on the west side and participants in the 21 km and 42 km finish on the east side. The Fun Run starts and finishes on the west side of Lækjargata. The start and the finish area is only for participants. Viewers should not enter the area. Recovery area is only for marathon runners.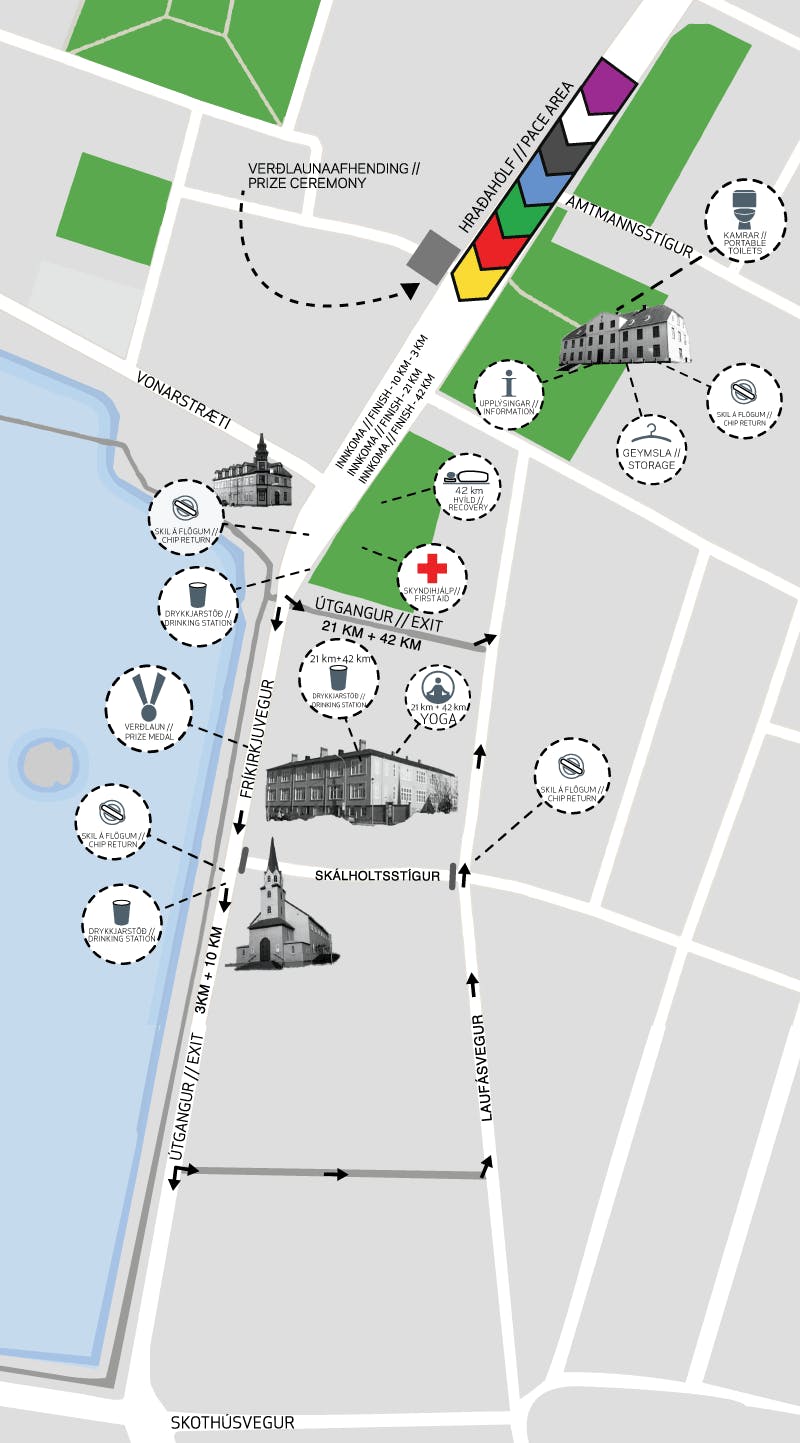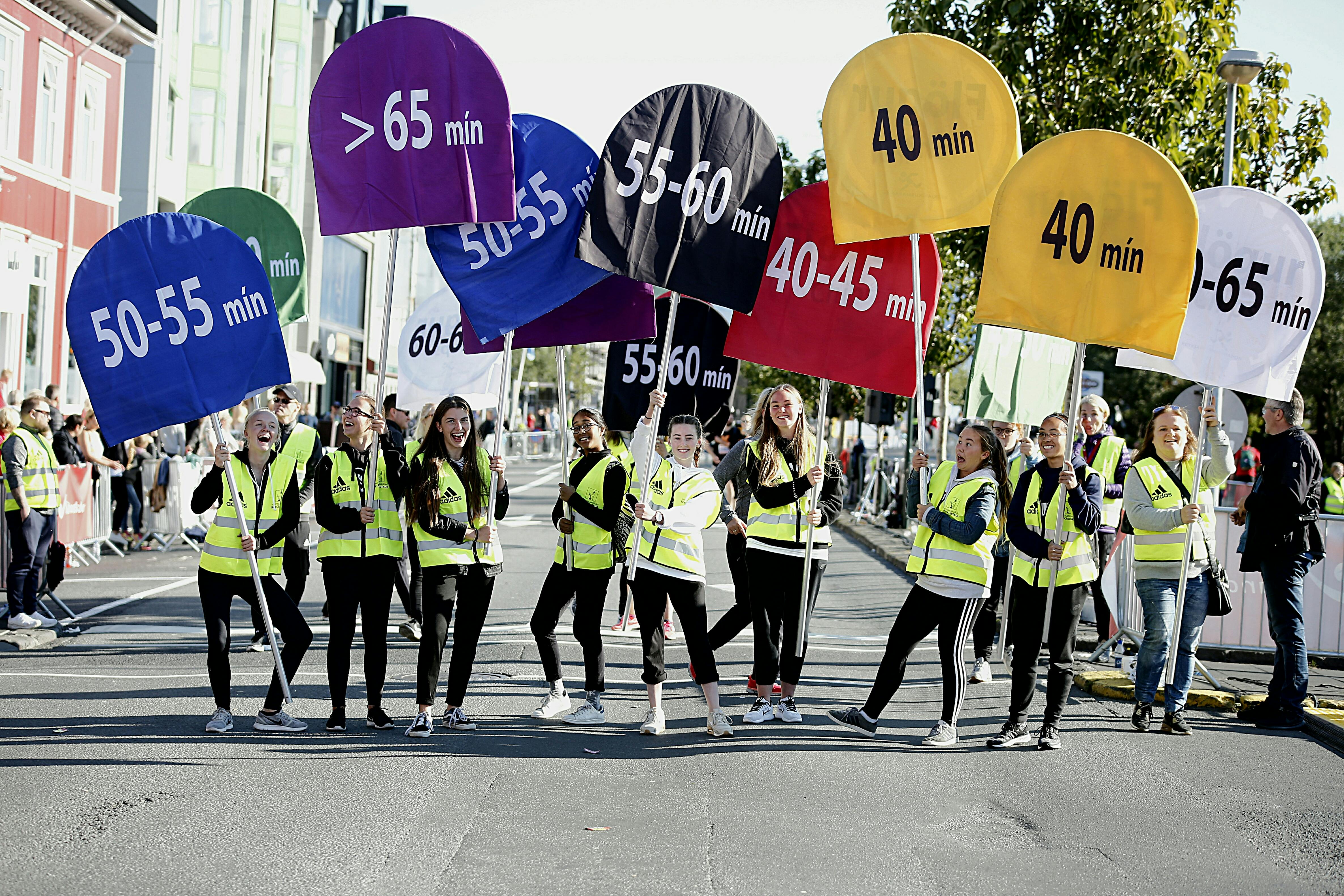 It's important that participants estimate their running pace and place themselves in the appropriate pace area at the start. This is done to avoid congestion and collisions during the first kilometres.
The map points out where one should place him/herself. The marathon and half marathon start together and blend in pace groups. The pace groups refer to estimated finish time in half marathon. In the 10 km area it refers to the estimated finish time for 10 km.
Those who are not sure how fast their running pace will be should choose to start in the back most area. Pace makers will be marked with balloons with estimated time.
The race start will be on both sides of the street.
On race day all participants should be able to find their appropriate area according to the plan.
Press here for a bigger version of this picture.