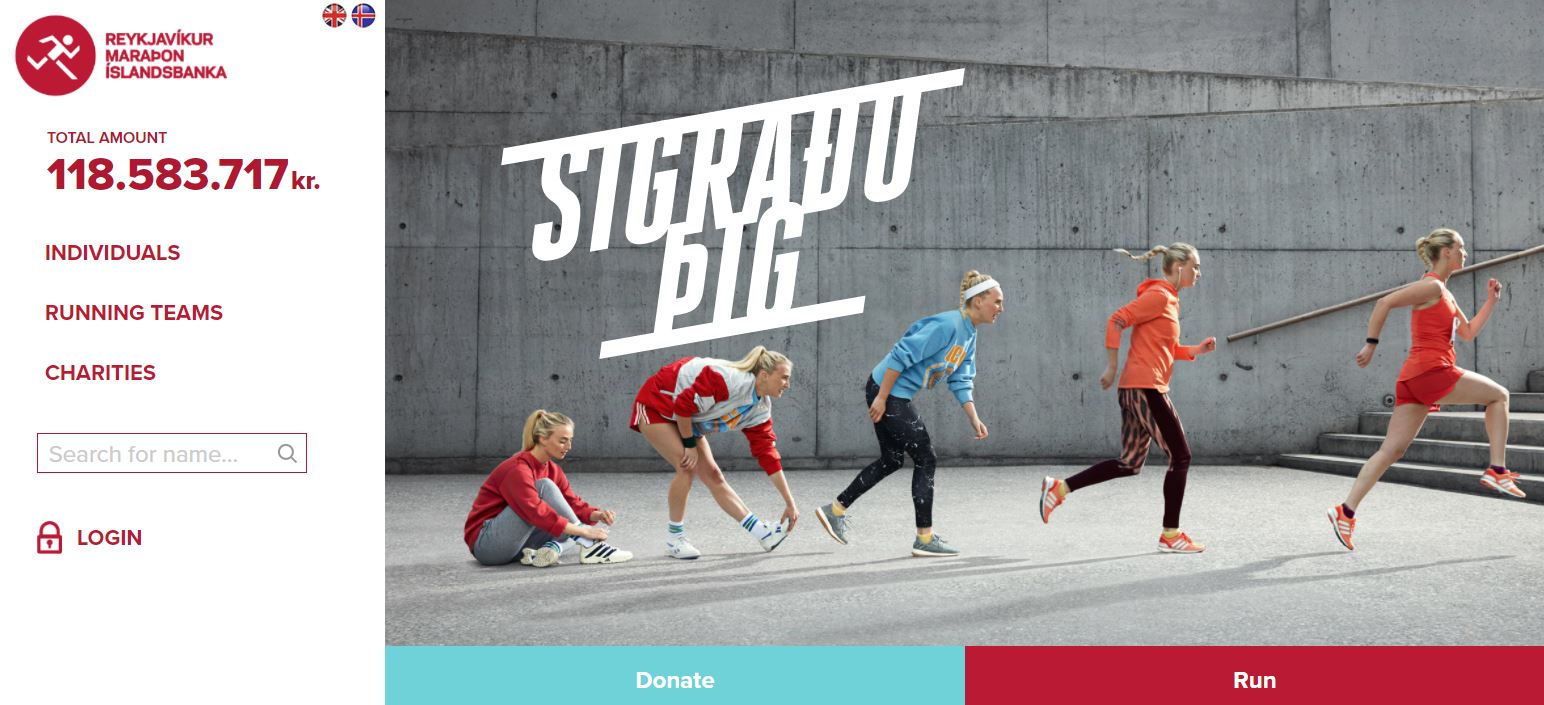 All runners registered for the Islandsbanki Reykjavik Marathon can run for charity. Collection of donations takes place on the web hlaupastyrkur.is.
Runners can choose between several Icelandic charity organizations, many of them are part of international organizations. Click here to view a list.
Since 2007 participants in the Islandsbanki Reykjavik Marathon have been able to run for a good cause. Over 660 millions ISK have been collected to almost two hundred charities since 2007. In the year 2017 just over 118 millions ISK were collected via hlaupastyrkur.is for 152 charity organizations.
Please write to aheit@marathon.is if you need further information about the Islandsbanki Reykjavik Marathon charity collection.