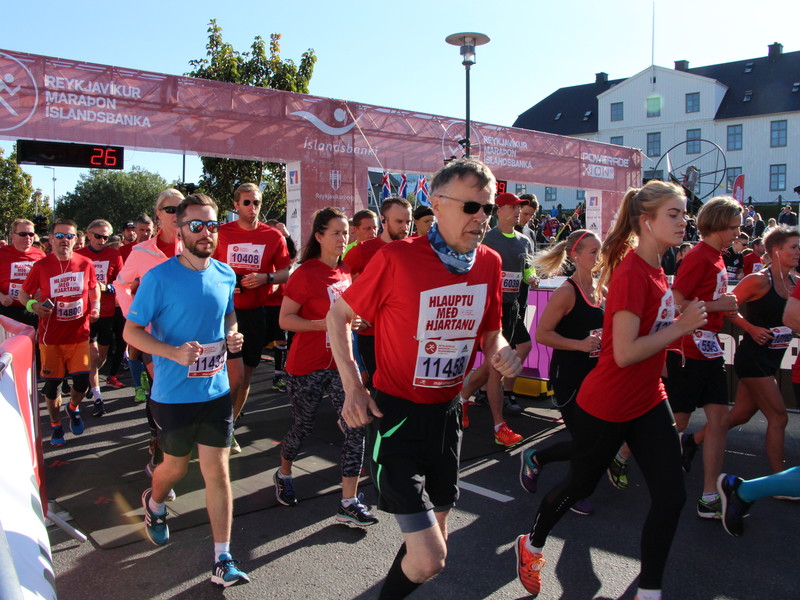 For the 3 km fun run, 10 km, half marathon, and marathon automatic timing will be used. Timing device from MyLaps.
The device consists of chips (a small white plastic circle) and mats that will be placed at the start/finish and participants will run over. Each runner has to fasten the chip to their shoelace. No chip = no time. Each chip has a number in our database which is linked to an individual runner. Timing starts when a participant runs over the mat and finishes when he runs over it again when completing the race. Chip time therefore gives an accurate time for the assigned runner regardless of his position at the start. There will also be gun time which is the time from the shot of the start gun until the runner crosses the finish line. Gun time is the time that is used in the results of the race as according to international rules on certified races. In addition to the mats placed at the start/finish mats will be located on 6 places along the track: at 10 km, 16 km, 20 km, 21,1 km, 25 km, 30 km and 37,2 km. The participants will get their split time registered if they take a step on the mat. 
Marathon, half marathon, 10 km and 3 km fun run
Timing for each participant is done with a chip. This data chip has to be securely fastened to one of the participant's shoes using his shoelace. If a participant does not have a chip fastened to his shoe it is not possible to measure his time. In order for the chip to stay tie a double knot on top of it.
Chip return
All participants are rented a timing chip. The rent is included in the entry fee. After the run all participants have to return their chip to an assigned staff member of the Reykjavik Marathon. Staff members will be located in and around the finishing area as well as in our information center at Reykjavik Junior College (MR). For the participant the chip is usable for this run only. But the chip can be activated again and again and is therefore of value to the race organizer. PARTICIPANTS ARE KINDLY ASKED TO RESPECT THIS RETURN POLICY for both cost and environmental reasons, thereby supporting reasonable pricing in future runs. The chip as well as the bib number have been registered to the participant and are only valid for that person. Deviations from that invalid the timing. If the chip is not returned the participant might be charged for it.